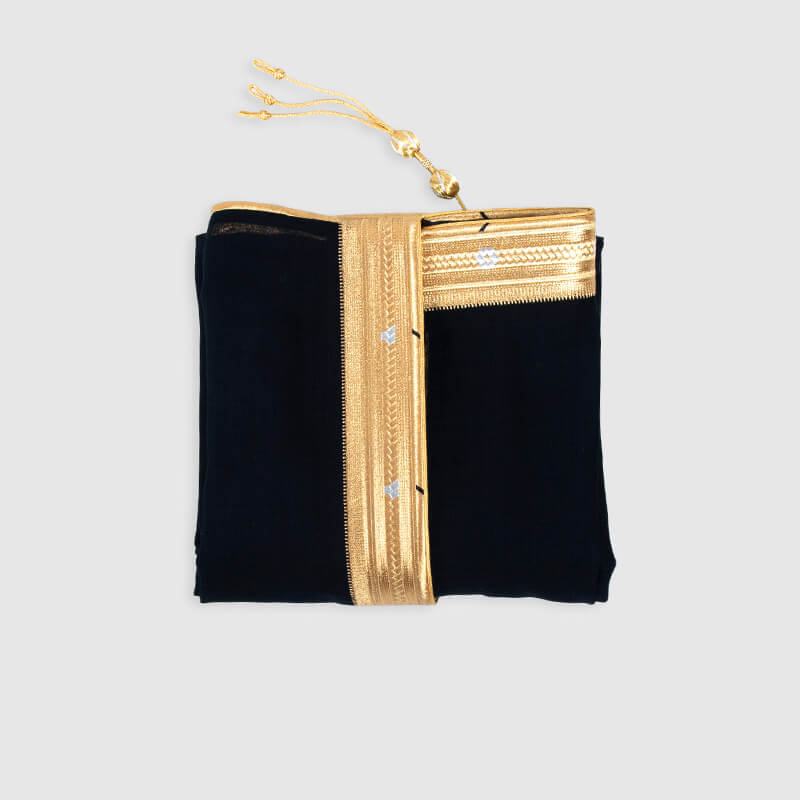 Black Neshan Mashlah "REGAL"
WB2
SAR 849.00
Black Neshan Mashlah "REGAL" from a light wool material with an added wave

is classic and elegant embroidery with the finest zari threads, decorated with gold water threads.
Neshan understands the high crafting of this historical industry
so high standards are considered in the choosing process and in industry.
Offering Mashlah "Cloak" is considered as an authentic Arabian generosity because of the Mashlah's "Cloak's" consideration
in the Arabic mind; so when you like to offer it as a gift, please visit the "Gift Section" at Neshan to choose the appropriate wrapping and card.
To save the Mashlah "Cloak" from damage:
Avoid washing the Mashlah "Cloak" as you can, and remove the stains out of its position.
Wash with steam only "Dry Cleaning".
Avoid direct spraying of water on the golden threads.
Put the Mashlah "Cloak" at room temperature and do not expose it to dust.
You should correctly iron the Mashlah "Cloak" and suspend it in the cupboard.
Do not leave the Mashlah "Cloak" in the car for a long time, and avoid exposing it to direct sunlight.