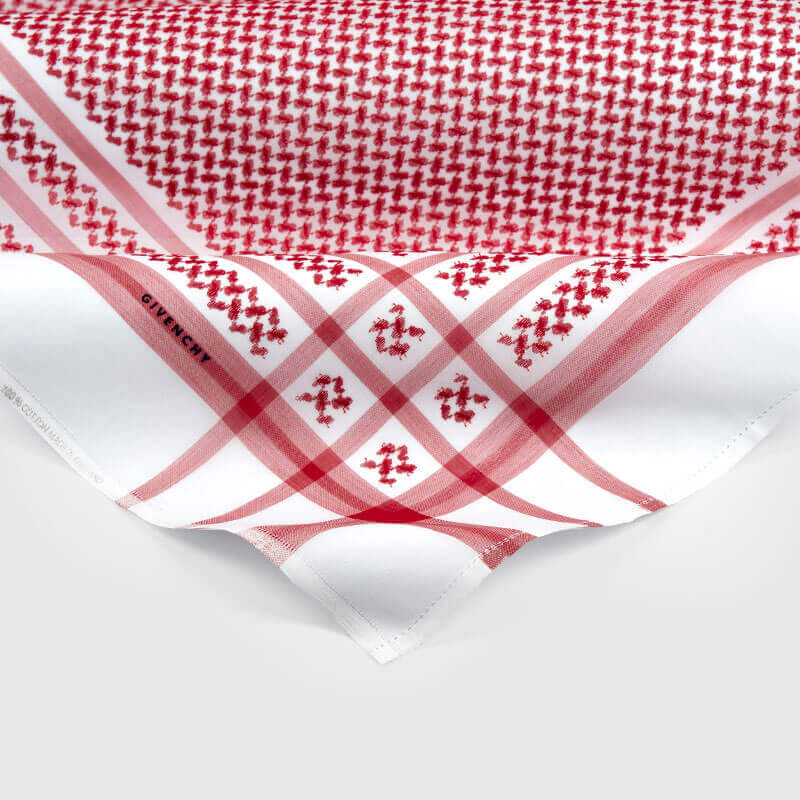 Gv20
New Red Givenchy Shemagh 2020
SAR 419.00
• New Red Givenchy Shemagh 2020.
It is made of the finest cotton according to the highest European standards.
• Unique and elegant style.
• English industry.
• The famous brand in Fashion and mode world, Givenchy, presents Shemagh
with its brand logo to its admirers in the Arab world for years.
Givenchy Shemagh sums elegance and brilliance in a global style.
• Wash Instructions:
- Do not use chlorine bleaching.
- Separate wash
- Don not wash when dry
- Heat the iron to 110 degrees