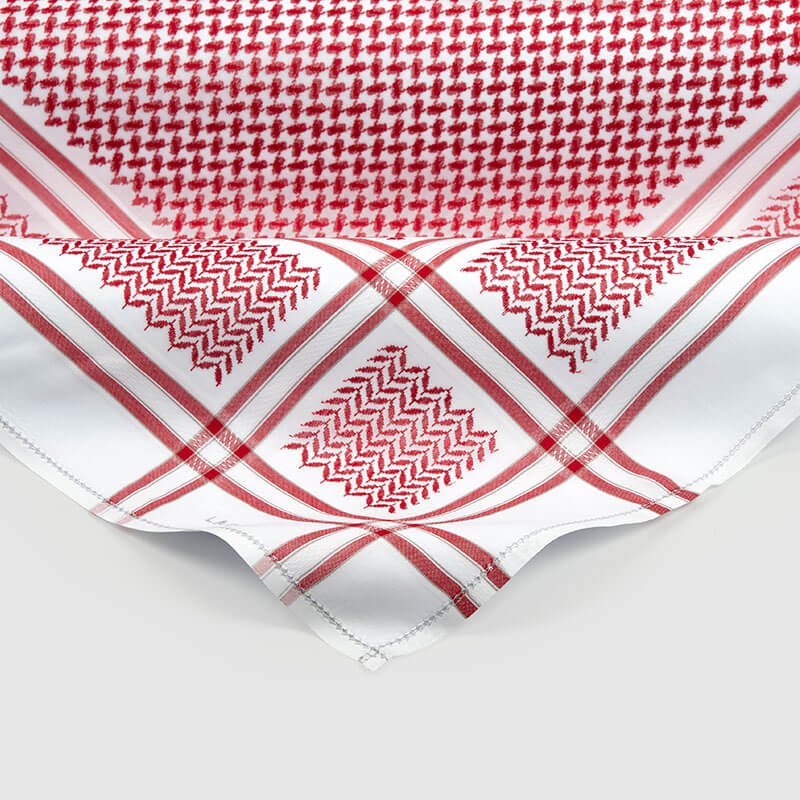 lnr19
Red LACOVA Shemagh & Navy cufflink Pen Set
SAR 224.00
SAR 189.00
Red LACOVA Shemagh & Navy cufflink Pen Set
• Red LACOVA Shemagh & Navy cufflink Pen Set with fixed material, dark red color, and white areas that are arranged beautifully
to give the Shemagh uniqueness and charm.
• A luxurious pen and cufflink from anti-corrosive stainless steel
• Made of the finest cotton types.
• A luxurious box suitable for gifting
• The Shemagh's material is 100% cotton.
• LACOVA contains a limited collection which was chosen and arranged with great care.
LACOVA maintains its elegant style through using the finest materials and components
for its products, so it is the best gift to be offered. Do not hesitate to use Neshan gift section to choose the propriate wrapping and card.
• Wash Instructions:
- Wash with warm water.
- Hand wash and separation for dark colors.
- Do not use chlorine bleaching.
- Dry and iron at low temperature.