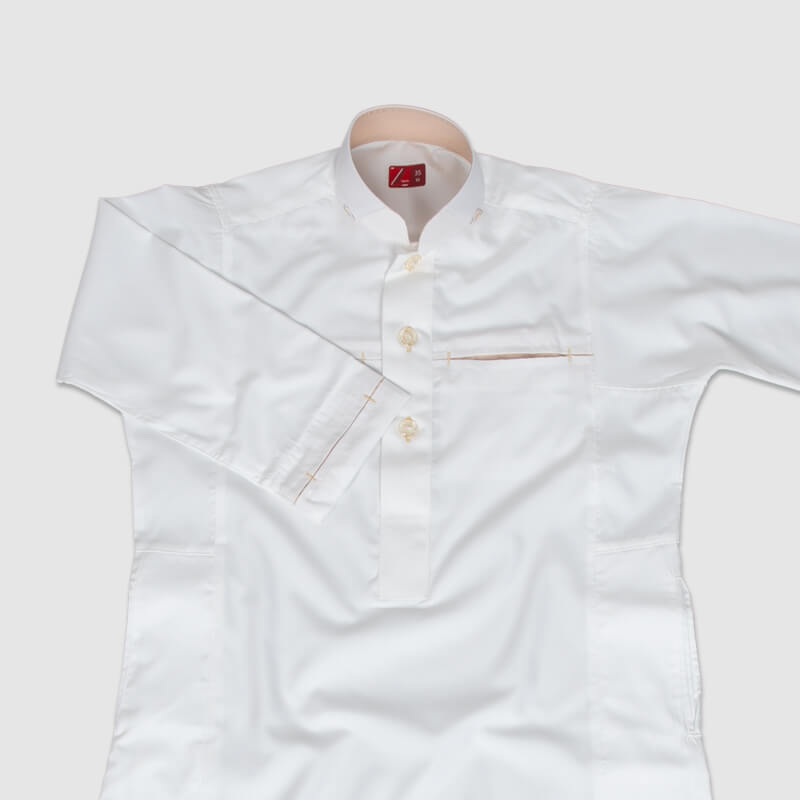 ZEE57B
ZEE THOBE-PAIGE TOUCH
SAR 189.00
SAR 89.00
• Plant color Boys Thobe Costume with a Beige touch on the chest and the sleeves that reflects elegance.
• Light amazing Summer material.
• Practical Thobe suitable for schools all occasions.
• Sizes Schedule can be reviewed from size list guide.
• The journey of designing the Thobe Costume starts by being familiar with global fashion trends
and the needs of the local customer, then choosing the suitable materials, colors, and accessories
to introduce the Spring, Summer, and Winter collection.
Thobe Costume always seeks to choose the best international factories to manufacture its products.
These factories include skilled personnel who are trained to use the latest technology
in the garment industry. Factories also take the highest quality standards into account.
• Wash Instructions:
- Wash with warm water.
- Wash colors individually.
- Do not use chlorine bleaching.
- Dry and iron at low temperature.